The new love interest putting a smile on Kate Moss's face once again is rock musician Jamie Hince.
And her mother Linda will be relieved to know Hince's greatest vice appears to be nothing worse than chain-smoking.
The 38-year-old spent most of last weekend cosied up with supermodel Miss Moss.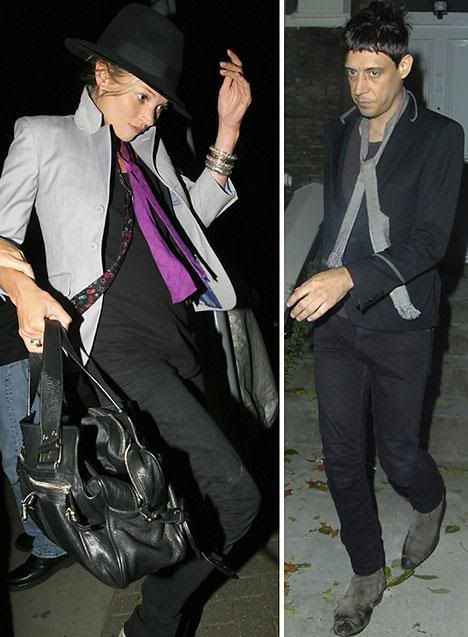 Kate Moss and her new companion Jamie Hince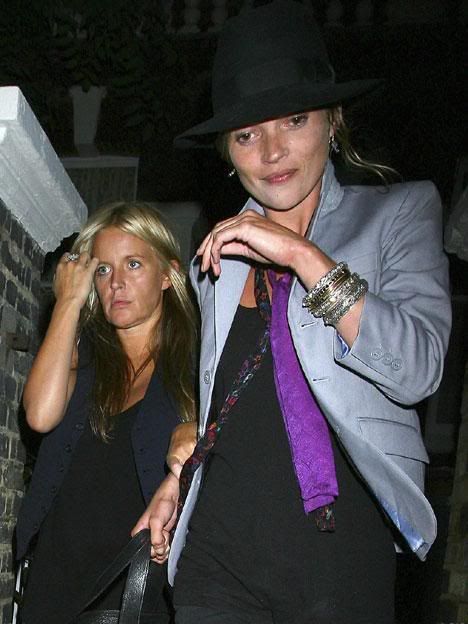 Kate Moss spent the weekend partying with her new man and pal Davinia Taylor



But while he shares a musical background with her former boyfriend, junkie Pete Doherty, that is apparently where the similarity ends.

Hince is such a puritan he does not even eat dairy products or meat and describes himself as a "chain-smoking vegan".

He is said to have split from his former girlfriend, model Valentine Fillol-Cordier, earlier this year.

All of which is sure to delight Miss Moss's family, who have been driven to distraction by her obsession with drug addict Doherty.

Her relatives were devastated by their turbulent two-year relationship, which threatened to drag Miss Moss, 33, into Doherty's seedy world of heroin and crack cocaine.

Earlier in the day, Kate took a rest from the partying to meet with Top Shop boss Sir Philip Green



The meeting obviously went well as Kate left Green's office beaming



They were said to be relieved when the model finally ended her love affair with the 28-year-old Babyshambles singer in June amid claims he cheated on her.

Now it is Hince, a guitarist with the garage rock group The Kills, who appears to be the focus of her love life.

The pair were first spotted together running out of a London pub and into a waiting car on Saturday.

They then headed to a friend's house with TV star Davinia Taylor, where they carried on their partying until Monday morning.

Revellers at the bash - which featured DJs, hired caterers and copious amounts of champagne - included actress Sienna Miller and her drinking partner Rhys Ifans.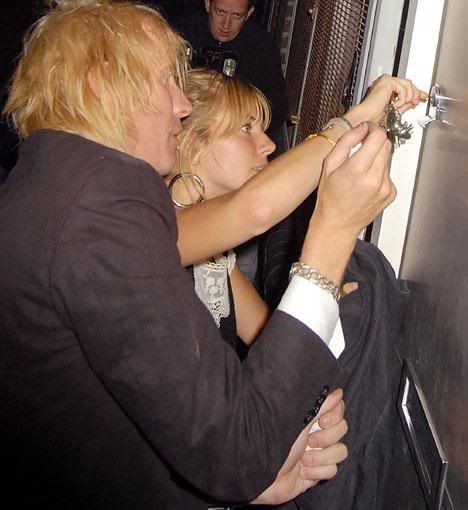 Lock down: Sienna and Rhys again struggle to get into her apartment after a night on the town with Kate. Sienna insists the pair aren't a couple, claiming he's just sleeping on her couch



Clearly Miss Moss's heavy partying did not take as serious a toll as it did when she was with Doherty, as she still managed to look perky at a business meeting with Topshop boss Sir Philip Green to discuss her fashion range on Monday afternoon.

Perhaps it was down to the fact Hince only brought one bottle of wine with him to the party - or the "introverted shyness" he has confessed to.

But his reserve did not stop Miss Moss from being glued to his side for the 30-hour session, according to fellow partygoers.

Hince, who is nicknamed Hotel, formed The Kills with US-born Alison Mosshart, 28, six years ago.

The pair, who met while on tour with different bands, live two doors apart in south-east London and are so reclusive they rarely give interviews.

While they have admitted to few vices, Mosshart rebelled by smoking on stage through an entire gig in New York shortly after public smoking was banned in the U.S.

Mosshart has much in common with Moss - she once dated the model's ex-boyfriend Jefferson Hack.

Arriving at the pub, Jamie is delighted to see Kate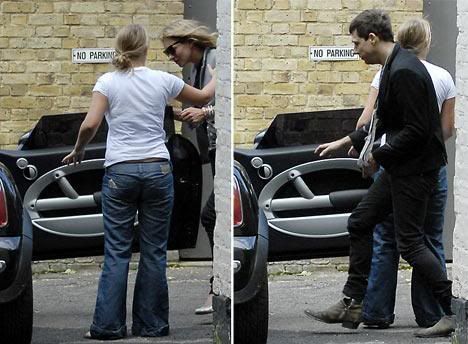 Kate was keen to keep Hince's identity a secret: The two ran from the pub on Saturday night into a waiting car



Miss Moss's mother was said to be "devastated" by her relationship with Doherty and urged her repeatedly to break away from him.

The model was also encouraged to stay away from her ex by Rolling Stone Ronnie Wood, 60, whose home she escaped to after the split.

He said: "I was just encouraging her saying: 'I'm glad you have got rid of him'."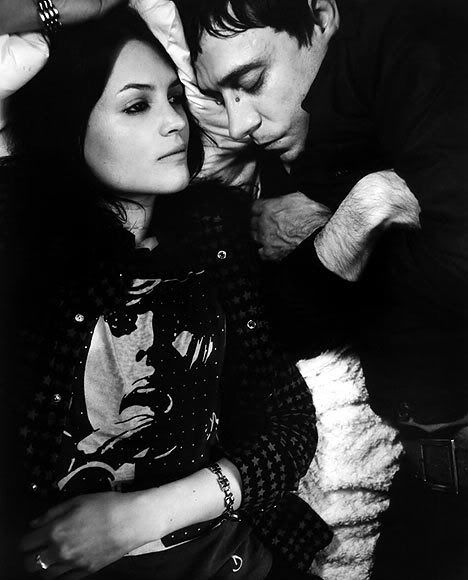 Well connected: Jamie Hince with his bandmate and Kate look alike Alison Mosshart. She has more in common with the supermodel than just looks - Mosshart also dated Jefferson Hack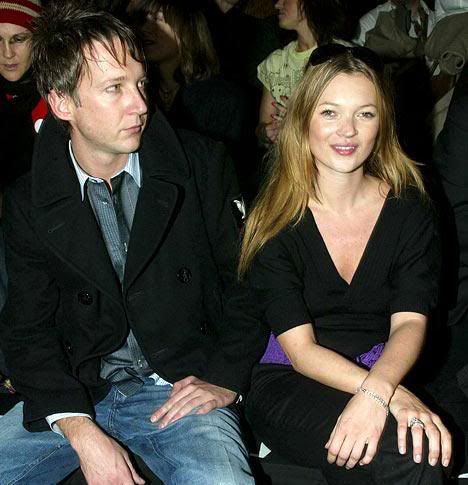 Kate with former boyfriend Jefferson